Solo Field Software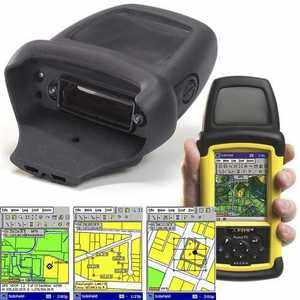 TDS SOLO Field Software
TDS SOLO Field GIS mapping software offers functionality, flexibility and the latest computing technology-all in a package that's compatible with virtually every GPS receiver and GIS file format. SOLO Field lets you gather position and attribute data on any Windows Mobile or Windows CE device. Best of all, SOLO Field provides advanced features for advanced users while remaining easy to learn and operate. SOLO Field's intuitive menus and dialog boxes make it easy to map points, lines and areas, as well as navigate, calculate distances and areas, and view and edit collected data in the field. SOLO Field makes it easy to customize your data collection forms to layouts that work best for you. And you can generate forms from your existing databases. You can also gather position data via GPS or laser rangefinder, or by selecting a position on your basemap. You can work with ESRI SHP, AutoCAD DXF, MicroStation DGN, MapInfo MIF or TDS UDF basemap formats, as well as major image file formats such as TIF, JPG and DOQQ. And you can also export your data directly into a variety of common formats. SOLO Field System Requirements: Windows® CE 2.12 or later. Minimum Grayscale or Color Touch Screen, 340×240 Screen Resolution. One Serial Port for Connection to Peripheral Device (GPS/Laser). 16 Megabytes of RAM.
SOLO Field Office Software
 The Windows-based companion product for SOLO Field. The interface for SOLO Office is similar to that of SOLO Field, making it easy to learn and use. SOLO Office has many of the same functions as SOLO Field, and it adds SHP file extraction, image preparation, user-defined ASCII export, project management and much more. SOLO Field Office System Requirements: Windows® 98, ME, 2000, XP. Pentium or higher processor. One Serial (COM) Port or USB Port (Not Being Used by Other Devices) for Communication with Data Collector.